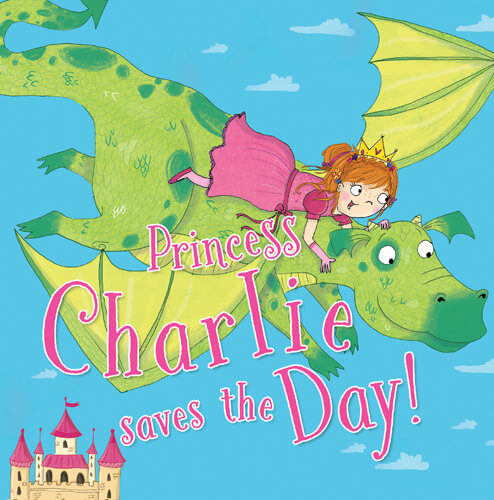 Princess Charlie Saves the Day!
Princess Charlie prefers bugs and mud to ribbons and bows—much to her father's chagrin. Even though she never behaves like a proper princess, Princess Charlie is daring and brave. When she finds an evil witch casting a spell on her palace, Charlie needs to save the day, with the help of her dragon pal, Dylan. In saving the day, will her father finally accept her for who she is? This heartwarming story of bravery and identity is sure to delight young readers.
• self-efficacy
• curiosity and open-mindedness
• sense of purpose
* Reviews *
NetGalley -- As always, I loved the cute, quirky story; loved the illustrations; and loved the message. Highly recommend. It's time we change our girls from growing into women waiting for a prince to girls growing into fearless, independent women. -- NetGalley -- As a grade 3 teacher I could definitely see this book in my classroom library. I would recommend this book to parents and teachers of children in the age 49 range.